Pre- and Post Surgery Physical Therapy in Chicago
Our experienced Physical Therapists help you bounce back from orthopedic surgery faster and reducing pain and complications. 
Chicago Therapy for Pre- and Post Orthopedic Surgery
Our team of skilled physical therapists can work with you both before and after your surgery to ensure the best possible outcome.
Before your surgery, we'll help you prepare your body for the procedure by strengthening the muscles surrounding your hip or knee joint. This not only helps to speed up your recovery time but can also reduce the risk of complications during and after surgery. 
We'll design a personalized exercise plan for you that focuses on increasing your range of motion, improving your flexibility, and building up your muscle strength. By doing this, you'll be in the best possible shape to handle the surgery and any rehabilitation that comes afterward.
After your surgery, physical therapy can help to speed up your recovery and get you back to your normal activities as quickly as possible. Our team will work with you to create a custom rehabilitation plan that's tailored to your specific needs and goals. We'll guide you through exercises that help to rebuild strength and flexibility in the joint, reduce pain and swelling, and improve your overall range of motion. 
With our help, you'll be able to return to your normal activities, such as walking, climbing stairs, or exercising, much faster than if you were to try to recover on your own. So if you're looking for a way to enhance your recovery from hip, knee or ankle surgery, look no further than our team of skilled physical therapists.
Skillful & proven procedures for your recovery
We use a variety of modern tools and procedures to provide you with the best options to heal and revitalize your body.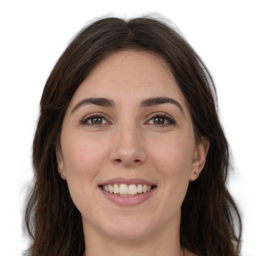 Katherine P.
Orthopedic Physical Therapy
"I had several abdominal surgeries and needed help with scarring, core & other muscle strengthening. I have improved considerably through her therapies and suggested exercise routines."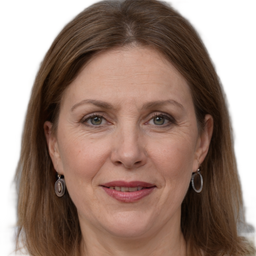 Nancy K.
Orthopedic Physical Therapy
"I am so lucky to find Dr. Moise after a major surgery that left me with a lymphedema risk. I had limited mobility in my right arm and shoulder, and was under much discomfort in addition to stress and anxiety. Dr. Moise's expertise in different bodywork methods integrated with her scientific background has made a huge difference in my life! "
Frequently Asked Ortho PT Questions
The timing of when you can start physical therapy after hip, knee or ankle surgery will depend on the type of surgery you have had, as well as the recommendations of your surgeon and physical therapist. In general, you should expect to begin physical therapy within a few days to a few weeks following your surgery.
Your surgeon will likely provide you with specific instructions on when to begin physical therapy, which may vary depending on the type and extent of your surgery, as well as any other medical conditions you may have. They may also provide guidelines for the frequency and duration of your physical therapy sessions.
Our physical therapists will work with you to develop a personalized treatment plan based on your individual needs and goals. They may use a variety of techniques and exercises to help you regain strength, mobility, and range of motion in your hips, knees, or ankles.
In most cases, physical therapy is recommended after hip, knee, and ankle surgery to help promote healing and restore normal function. 
Post-surgery PT improves circulation, reduces swelling, and prevents scar tissue from forming. It also helps improve range of motion, strength, and flexibility in the hips, knees, ankle, and surrounding muscles.
Physical Therapy following  surgery will help you get back on your feet faster and with less pain, and can help you regain the mobility and function you need to return to your normal activities.
Physical therapy can be an effective way to prevent surgery in some cases. By working with a physical therapist, you can strengthen muscles, improve  range of motion, and reduce  pain and other symptoms. This can help to alleviate the underlying issues that may have led to the need for surgery in the first place.
For example, if you're experiencing knee pain due to a torn meniscus, physical therapy can help to strengthen the muscles surrounding the knee joint, improve flexibility and range of motion, and reduce inflammation and pain. With consistent physical therapy, it is possible to improve these symptoms enough to avoid the need for surgery.
Similarly, physical therapy can be helpful for individuals with back pain, neck pain, and other musculoskeletal issues. By working with a physical therapist to improve posture, strengthen muscles, and reduce pain and inflammation, you can often avoid the need for more invasive treatments like surgery.
Schedule an appointment and meet your Chicago Physical Therapist who will help you put together a PT plan.
Follow the customized plan
The physical therapy plan we create for you will ensure you get better and start feeling results, fast.
Forget about embarrassment, pain, or holding back. Get back to living your life — stronger than ever.