Menopause Care & Physical Therapy in Chicago
Menopause is a natural stage in every woman's life. With proper guidance and good motivation, every woman can turn these changes into an empowering and rejuvenating experience.
Excellent Chicago Physical Therapy for women going through Menopause
In some Asian cultures, menopause is often referred to as a "second spring." With age comes wisdom and experience, similar to a classic car or a fine wine. You have  experienced a full range of emotions, from love and happiness to grief and hope, while also juggling various roles and professions. Despite the challenges, you have learned to persevere and continue moving forward.
As you approach menopause, you may go through related physical, emotional, and social changes.
Perimenopause typically precedes menopause and can last anywhere from a few months to 10 years. During this time, the ovaries gradually produce less estrogen, which can lead to irregular menstrual cycles. Menopause officially begins one year after a woman's last period and can last a couple of years, during which post-menopause may occur as well.
As the body transitions to menopause, various symptoms may manifest:
hot flashes
insomnia
weight gain
intimacy issues
vaginal dryness
urinary tract infections
constipation.
A decrease in essential hormones like estrogen and progesterone can impact bone health, blood vessel elasticity, heart health and appearance, and general well-being.
However, with proper guidance from our team, physical therapy, and motivation, you can transform these into an empowering and rejuvenating experience. We help you strengthen the body, learn muscular relaxation techniques, improve circulation, and eliminate toxins, so you can reduce stress levels physically and emotionally, and regain control over your life.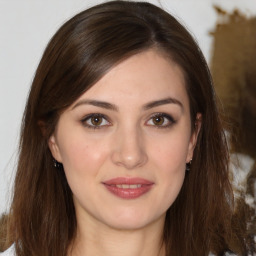 Anca P.
General Physical Therapy
"Dr. Moise is a rare find with the perfect balance of professionalism and friendliness. Very compassionate physician that really has the healing touch. She is the best doctor I ever had!"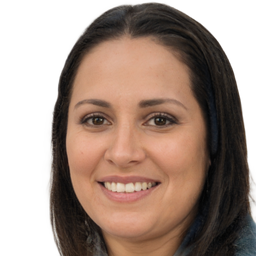 Zita C.
Menopause Care
"If you are looking for a place of healing, professionalism, deep care and friendly staff, look no more. Dr. Moise is very knowledgeable in women's health and always In pursuit of new procedures. At her office, you will be treated with dignity and respect."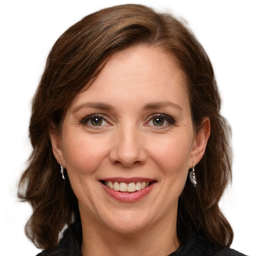 Amanda P.
General Physical Therapy
"She really cares for her patients and you certainly feel that during your treatment. She takes her time with you and makes sure you are feeling better before you walk out the door. She is very knowledgeable and it has been a pleasure learning from her during my treatment."
Skillful & proven procedures for your health
We use a variety of modern tools and procedures to provide you with the best options to heal and revitalize your body.
Frequently Asked Menopause Care Questions
Physical therapy can be a great way to regulate the body during this transition and alleviate symptoms. Through exercises and stretches, physical therapists can help you maintain muscle mass, bone density, and overall physical function. Additionally, physical therapy can help alleviate pain and stiffness that can result from hormonal changes.
When it comes to menopause, it is important to remember that every woman's experience is unique. Physical therapy at Advance Core can provide personalized care to address your specific symptoms and concerns. 
A physical therapist can work with you to develop a treatment plan that is tailored to your needs, focusing on strengthening and flexibility exercises that will help regulate your body and ease your transition. With the right guidance and support, you can go through menopause naturally and with greater ease. 
Menopause itself is a natural and normal process that every woman experiences as they age. However, menopause can be accompanied by unpleasant side effects such as hot flashes, night sweats, vaginal dryness, mood swings, and decreased sex drive.
Fortunately, there are ways to manage these symptoms effectively, and physical therapy is one of them! Physical therapy can provide a holistic approach to managing the side effects of menopause by helping to regulate the body and alleviate pain and stiffness. Customized exercises and stretches help you maintain muscle mass, bone density, and overall physical function.
In addition to physical therapy, there are many holistic approaches that can help manage the symptoms of menopause. These include practices such as dry needling acupuncture, yoga, meditation, and dietary changes.
After menopause, it's as important as ever to prioritize your health and well-being. Even though the symptoms of menopause may have subsided, maintain a healthy lifestyle to prevent future health issues. 
Due to hormonal changes, you may be at increased risk of osteoporosis and bone fractures. To help maintain healthy bones, it's important to engage in correct exercises with a skilled physical therapist, eat a balanced diet rich in calcium and vitamin D, and quit smoking. Make sure to continue regular health screenings, including mammograms and colonoscopies, to detect any potential issues early.
 post-menopause care should include maintaining a healthy weight and preventing chronic diseases such as diabetes and heart disease — which can be achieved through regular exercise, a healthy diet, and stress management techniques (like meditation or yoga).
By taking a proactive approach to post-menopause care, you can enjoy an empowered and fulfilling life well into your golden years. Remember, it's never too late to prioritize your health and well-being!
Schedule an appointment and meet your Chicago Physical Therapist who will help you put together a PT plan.
Follow the customized plan
The physical therapy plan we create for you will ensure you get better and start feeling results, fast.
Forget about embarrassment, pain, or holding back. Get back to living your life — stronger than ever.