Pregnancy Care & Physical Therapy in Chicago
Enjoy your pregnancy and enhance your natural abilities during delivery, plus reduce the risk of tissue tearing and the need of medical intervention with skilled PT.
Skilled Chicago Physical Therapy during Pregnancy and Post-Partum
Are you an expecting mother or a new mom? The caring and skillful physical therapists at Advance Core offer specialized services to help you have a comfortable and healthy pregnancy, as well as a smooth postpartum recovery.
We know pregnancy can come with its fair share of discomfort and complications, but our physical therapists are here to help you manage them. We offer a wide range of specialized treatments that can help you reduce pain, improve posture, and manage pelvic floor dysfunction. We help reduce your risk of gestational diabetes and hypertension, as well as prepare you for labor and delivery.
Postpartum recovery is just as important as preparing for pregnancy and labor, and our physical therapists are dedicated to helping you return to your pre-pregnancy state. We work closely with you to strengthen your pelvic floor muscles, addressing diastasis recti, and alleviating neck, shoulder, and back pain from breastfeeding and carrying your baby. We can also help you manage urinary incontinence (which is common, but shouldn't be taken matter-of-factly!) and return to exercise and other pre-pregnancy activities.
Contact us today to schedule an appointment and take the first step towards a healthier you!

Diastasis recti is a common condition that occurs when the two halves of the rectus abdominis (abdominal) muscle separate. We often see it in pregnant women or those who have given birth, as well as in people who have undergone significant weight changes or abdominal surgeries.
Diastasis symptoms include:
a bulging or protruding belly
lower back pain
weakened core muscles.
Physical therapy helps alleviate the symptoms of diastasis recti by focusing on strengthening the muscles surrounding the abdominal area. By doing specific exercises to engage the transverse abdominis muscle, pelvic floor muscles, and other core muscles, physical therapy can help close the separation in the rectus abdominis muscle and improve overall core strength.
Please reach out below if you suspect you have diastasis recti to prevent further complications and improve your quality of life.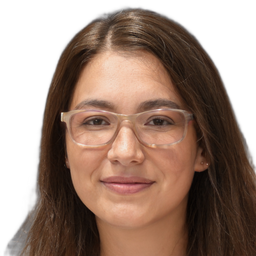 Isabella A.
Pregnancy Care PT
"Dr. Moise is an excellent professional. She is preparing me for a natural birth and helping me with all the pregnancy pain. I could feel the results since our first appointment. She is very knowledgeable, patient and helpful."
Frequently Asked Pregnancy Care Questions
Physical therapy can be a safe and healthy option for pregnant women who are experiencing discomfort or complications, or are trying to prepare before they happen.
Trained PTs can help address many of the common issues that women experience during pregnancy, such as lower back pain, pelvic floor dysfunction, and swelling in the hands and feet. We also provide guidance on exercises and body mechanics that can help manage symptoms and prepare for labor and delivery.
Physical Therapy can be a safe and effective option for pregnant and postpartum women. Our physical therapists who specialize in women's health are trained to provide tailored treatments that are safe for both you and your baby.
The benefits of Physical Therapy during pregnancy and postpartum go beyond just managing symptoms. Physical therapy is a safer alternative to pain medication, which can have potential side effects and risks for both you and your baby. By using non-invasive and drug-free treatments, we can help you achieve a healthier pregnancy and postpartum recovery.
Of course, it's important to note that physical therapy during pregnancy and postpartum should always be done under the guidance of a healthcare provider. Our physical therapists are trained to provide safe and effective treatments that are tailored to your specific needs and health status.
While physical therapy can be a safe and effective option for pregnant women, there are some contraindications that should be taken into consideration.
Some of the contraindications to physical therapy during pregnancy may include:
Placenta previa or risk of premature labor
Significant cardiovascular or respiratory issues
Infection or fever
Cervical insufficiency or cerclage
It's important to note that contraindications may vary depending on the individual patient and their specific medical history. This is why it's important to consult with a healthcare provider before pursuing physical therapy during pregnancy.
Our physical therapists who specialize in women's health are trained to identify any potential risks or contraindications and adjust treatment plans accordingly. We always prioritize the safety and well-being of our patients and will work closely with your healthcare team to ensure the best possible outcomes.
Our highly trained team of Chicago physical therapists are kind and caring professionals who understand the sensitivity and seriousness of their work to create a personalized treatment plan that is tailored to meet your needs and goals.
We know that PT can be a total game changer! It helps you get back your mobility, strength, and flexibility, and can make a huge difference in your daily life.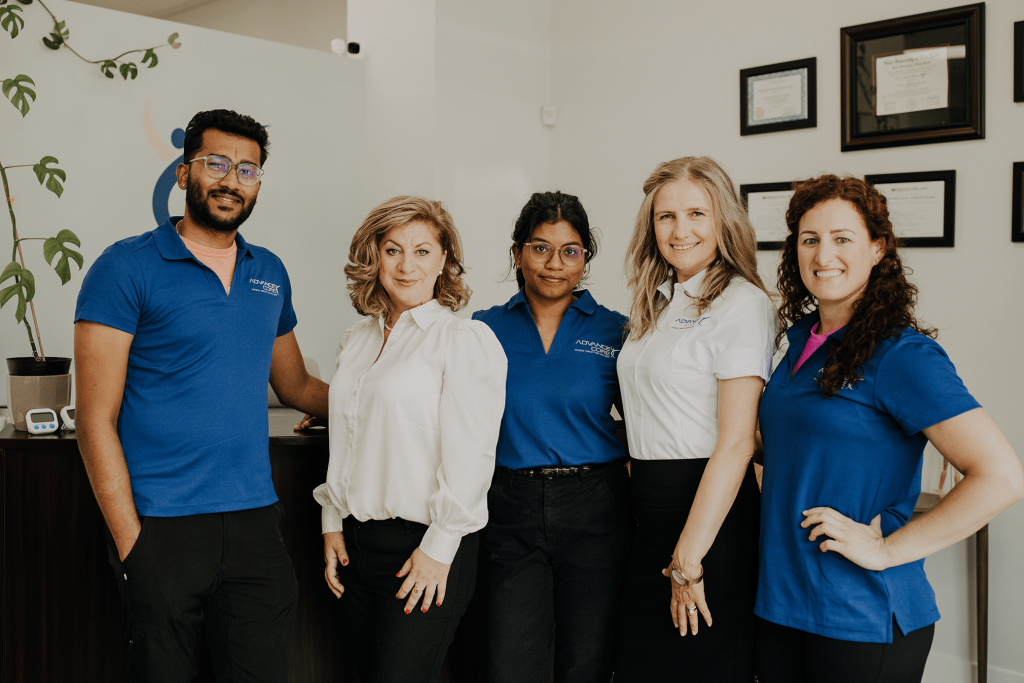 Schedule an appointment and meet your Chicago Physical Therapist who will help you put together a PT plan.
Follow the customized plan
The physical therapy plan we create for you will ensure you get better and start feeling results, fast.
Forget about embarrassment, pain, or holding back. Get back to living your life — stronger than ever.